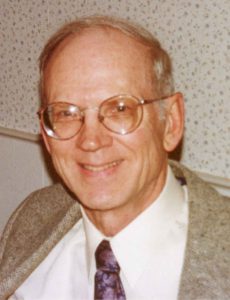 I am a fish nut!! I wrote this website (chasesfishes.net) to share what I have learned over many years in the tropical fish hobby so others can benefit. I began keeping tropical fish in 1952 at the age of 12 with a tank of guppies. A tropical fish show inspired me to join the Grand Rapids Aquarium Society and I became involved with the junior club and then the adult organization. In high school I had 10-12 tanks in my bedroom and was breeding and trading many fish. In the early 1980s' I built a compact fishroom with about 50 tanks and began selling fish to local stores. Also around this time I joined the Southwest Michigan Aquarium Society (SWMAS) and became heavily involved in breeding fish for their Breeders Award Program (BAP). In 1984 I received the "Breeder of The Year" award from the Federation of AmericanAquarium Societies (FAAS) for breeding the most pecies of fish (79) that year. The BAP program required writing articles about breeding fish to advance to higher levels, and by the time I reached the Grand Master level, I was addicted and continued writing for the club newsletter. I was disappointed when the FAAS BAP program was discontinued because it seemed important in motivating aquarists to breed and distribute more species. I had bred over 570 species of fish through that program and was told that I led all participants in total number of species bred. There is a list of BAP species bred under "General Breeding".
My interest lies mainly in breeding all groups of tropical fishes, especially the more difficult species where knowledge might benefit the hobby. Although Characins are one of my favorites, the Extended BAP Program at SWMAS was a great motivator to breed and write articles on all categories of fish. Before SWAMAS dropped this extended program around 2012, I had attained Grand Master status for Livebearers (134 sp.), Barbs (17sp.), Rasboras (6 sp.), Characins (47 sp.), Rainbows (28 sp.), African Cichlids (112 sp.), and Other (20 sp.). Master status was obtained for Anabantoids (19 sp.), South American Cichlids (78 sp.), and Mop Spawning Killiefish (56 sp.) along with others. Foods, live plants, aquarium maintenance, and proper care of fish all apply to keeping fish healthy and breeding them, so articles on those subjects are included also. I strongly believe the hobby of keeping and breeding tropical fish is beneficial in many ways (see: "Why Tropical Fish" article). My addiction to keeping and breeding tropical fish seems permanent, with no cure on the horizon!
In 2008, I retired from the practice of Dentistry after 43 years and, besides tropical fish, have much to keep me busy, including playing table tennis, teaching fishing (website: chasesfishes.com), and babysitting our 2 lovely granddaughters Anya and Arianna. I am hoping the reader will find the articles interesting and informative, so some of what I have learned from others can be passed on to benefit the hobby moving forward.